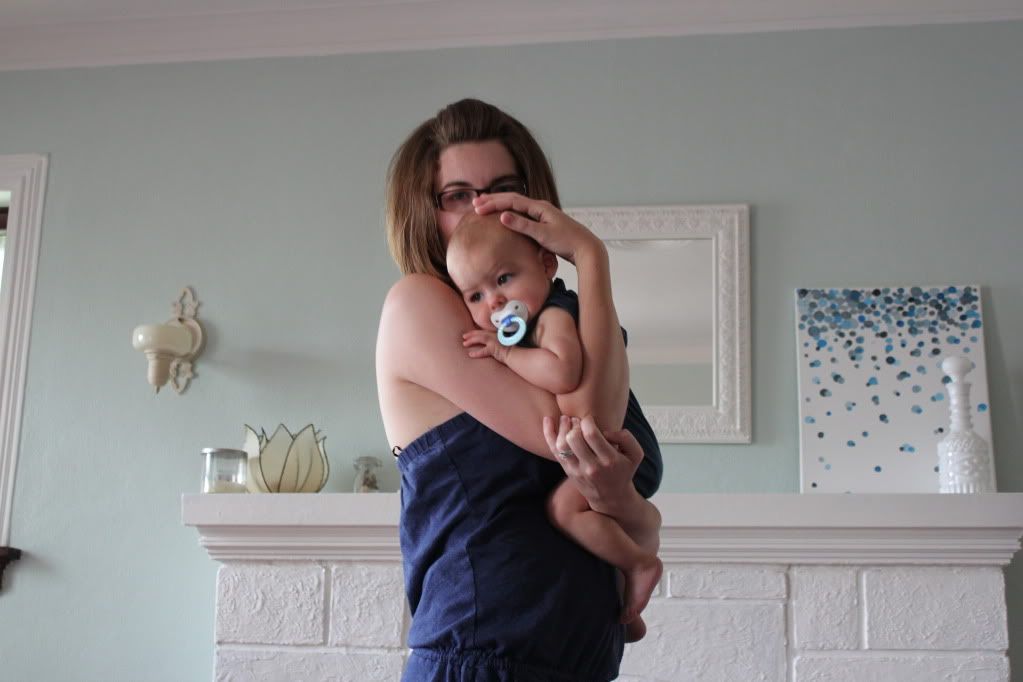 This year was my first Mother's Day and a beautiful one it was. It was pretty laid back for the most part, but I had one thing I was determined to do.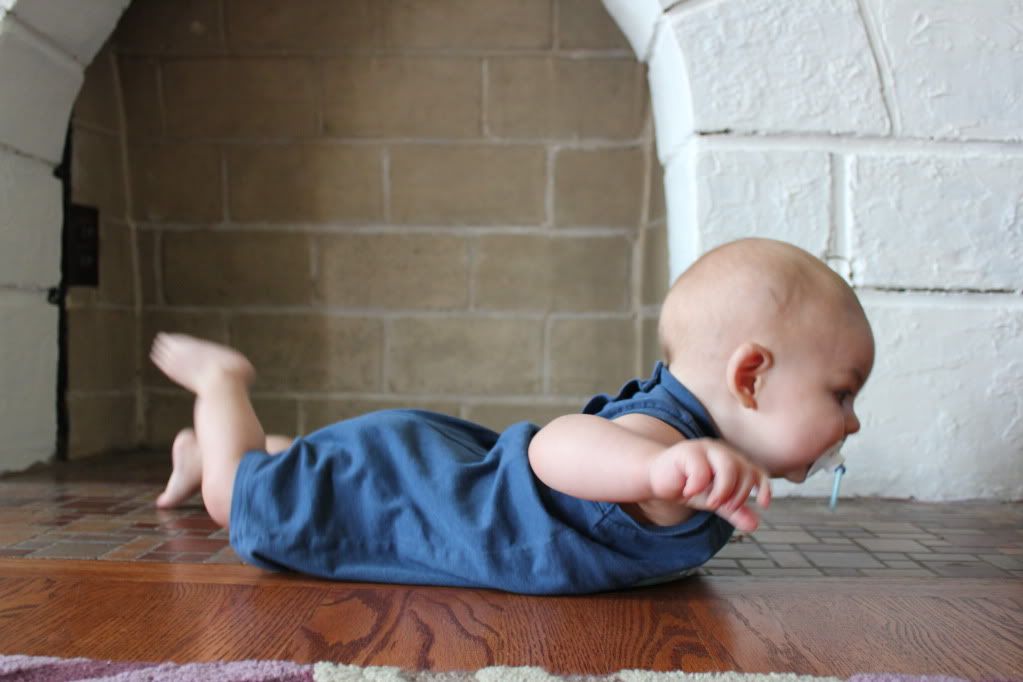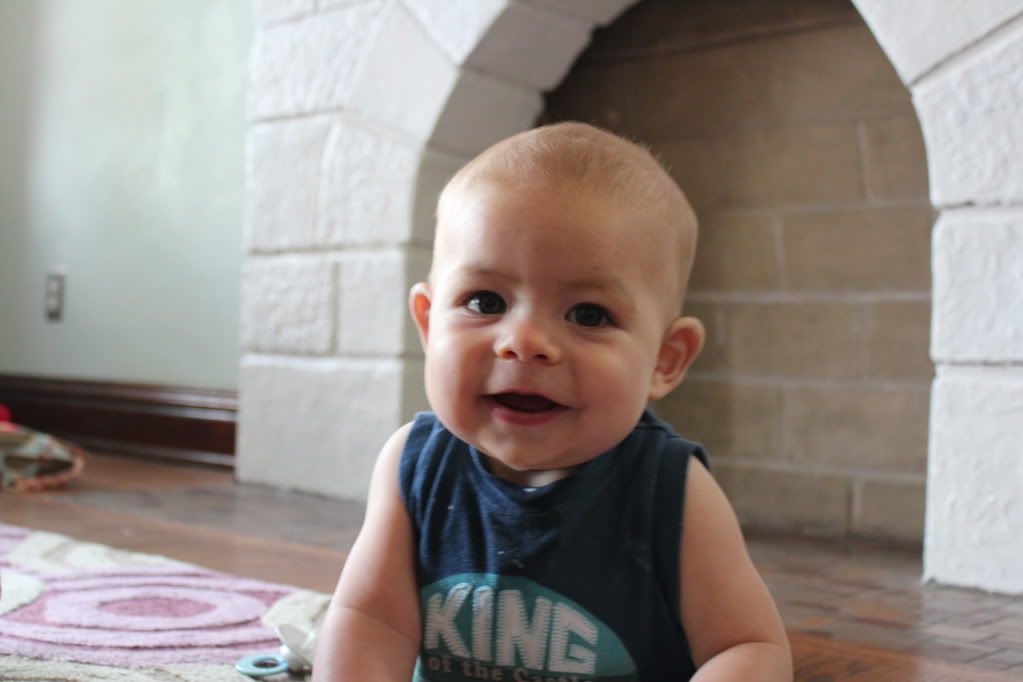 Before I jump straight to it, I'm going to explain. While pregnant with S, I explored my options regarding my placenta. Our plan was to get it encapsulated. It sounded like the best option for me considering it helps with milk production and the baby blues along with many other benefits. Well, his birth came and went and the placenta remained in our freezer. I thought about it countless times. As the weeks passed, it no longer seemed necessary to have it encapsulated. Months past and it was still hanging out in the freezer.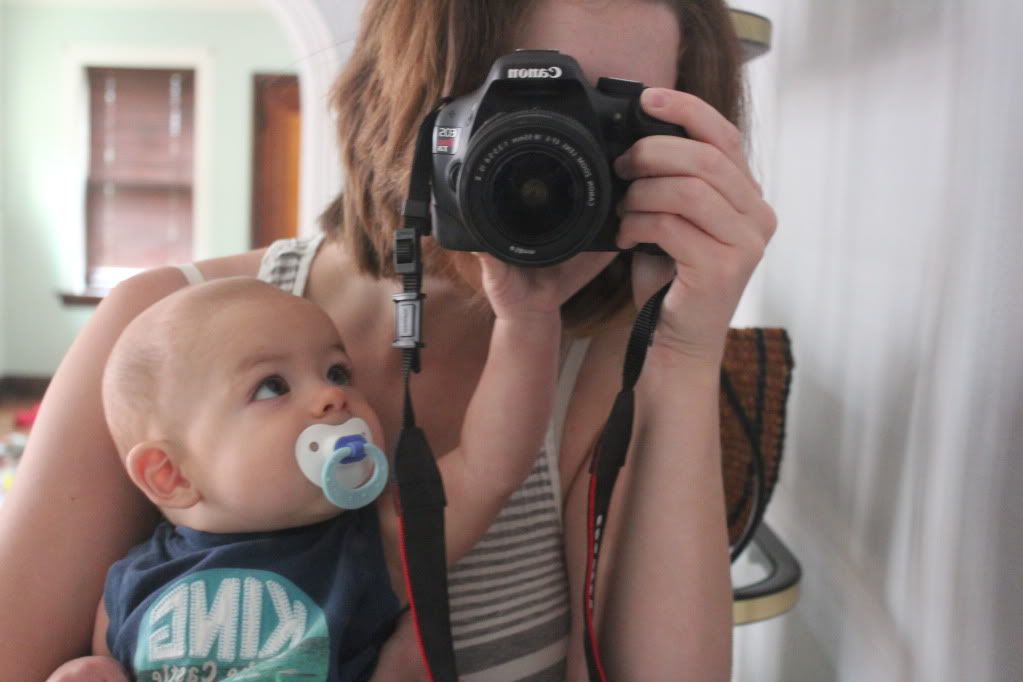 As Mother's Day approached I finally had my mind set on what I planned to do with my beloved placenta, my tree of life. I couldn't imagine just throwing it away. Letting it rot away in some land fill next to garbage. I decided to plant it under a baby peach tree. This amazing organ that my body grew then housed and cradled my baby boy was now going back to the Earth. Back to the Earth to fertilize the soil and give back to us for years to come, in peach form.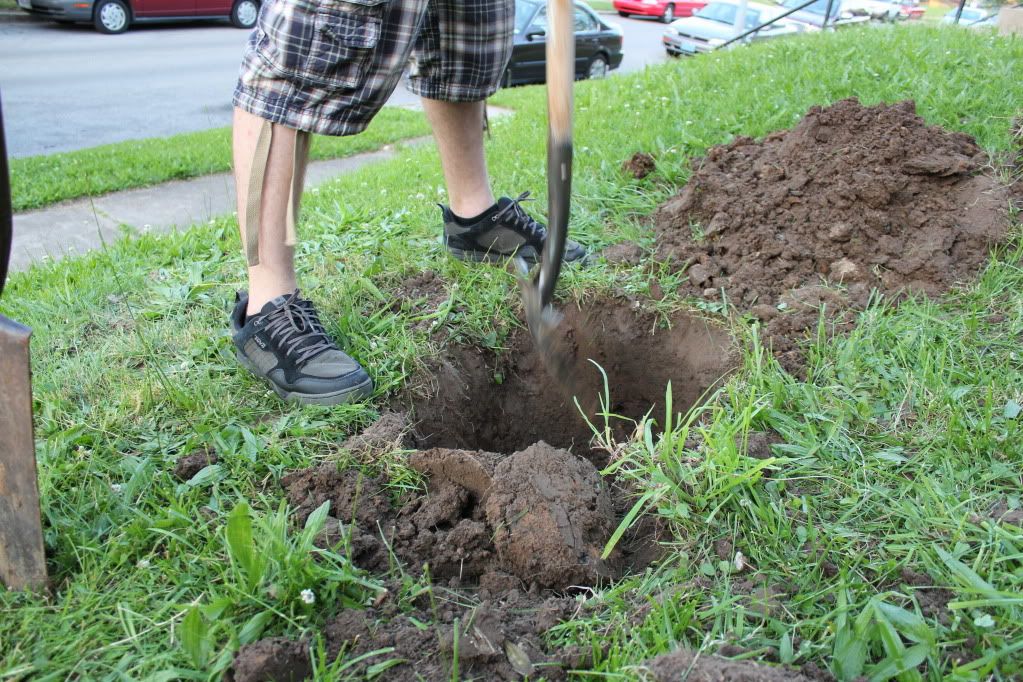 So on Sunday we woke up bright and early to pick up the tree before Jordan headed off to work. S and I spent the day livin' easy. Took a long walk around the park, S napped, nursed and napped again. Once Jordan got off work we headed to GG and Paw's (my parent's) for a Mother's Day dinner. Before the sun set we headed home to dig, plant and water.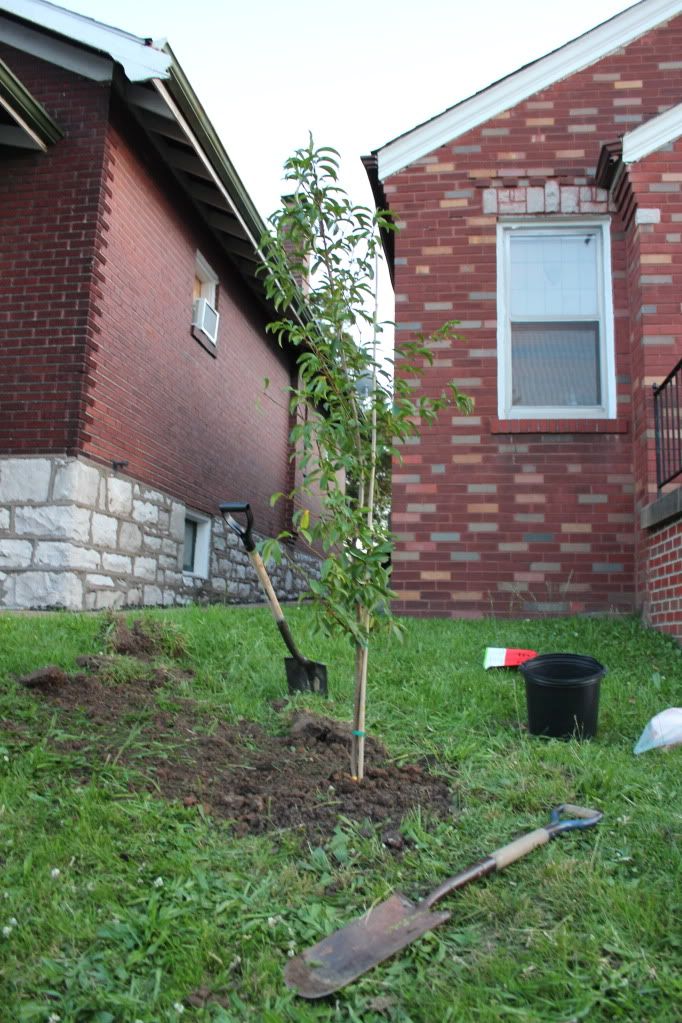 When the hole was ready we placed the placenta at the bottom then topped it with the tree. S was getting really tired at this point and was just ready to go to bed.
We mulched the tree and gave it a big long drink then headed in for bed.
After S was snuggled in our bed, I sat on the couch and remembered how I wanted to plant a tree for him, his birth tree. I envisioned him watching it grow as he, himself grew too. I envisioned him playing under it, climbing it, kind of like a close friend. Ended up killing two birds with one stone, so to speak.
It was the best Mother's Day I ever had ;)