Ever since I found out I was pregnant, I knew that I had to stay at home with my baby. I knew that time with him would be my very top priority, along with quality time with my husband. After S was born I dreaded going back to work, but I had to. We needed to pay the bills. Every single day I would brain storm ways to be able to stay at home, you could say I sort of became obsessed.
After 9 months, we finally decided to make the move. Our plan is this - I would nanny a couple days a week, give swim lessons here and there and stay at home the rest of the week. This would give me more time at home to save. Here are the ways we decided to stretch our money.
First, we decided to get rid of all unnecessary bills. The only extra bill we had was our $8.00 a month Netflix bill (I know that sounds so cheap, but hey, it adds up). It was an easy decision. We already don't have cable. Jordan and I feel that our time is better spent when the television is off. We also do not have a home phone, cell phones only, which brings me to my next tip.
Cell phones. We keep it simple, never had the urge to get the latest and greatest "phone". No internet, no unlimited data; just a little text and talk plan. Jordan has an old school flip phone and I have a one of those fancy phones that slide open ;) For some reason we don't feel like we need the world at our finger tips at all times; we need the ability to get a hold of each other, our friends and our family. I like the feeling of being "unplugged" it feels free. Paying for the internet at home is enough for us.
Food. This is a big one for us. With both of us working, we'd spend an ungodly amount of money on food. I worked in the Central West End, a trendy area in the heart of the city, and would go out for lunch every day. Not only would I buy lunch, but I would buy breakfast from the little cafe down the hall from my office. It was much too convenient. Jordan would do the same. We would both get home from work late and not feel like cooking and cleaning up the mess. Naturally, we would choose to eat out (most of the time). Now I have time to plan meals and grocery shop. We also hit up Soulard Market (a huge semi outdoor farmer's market with great prices) on Saturdays and get our farm share every other week. We use what we buy and Jordan brings his lunch to work.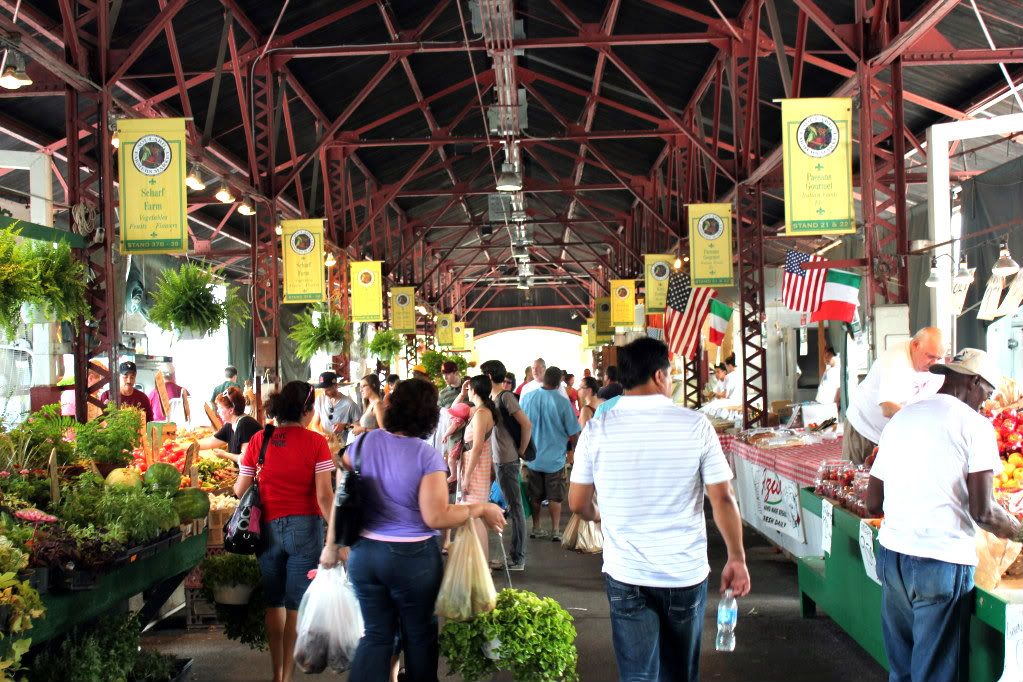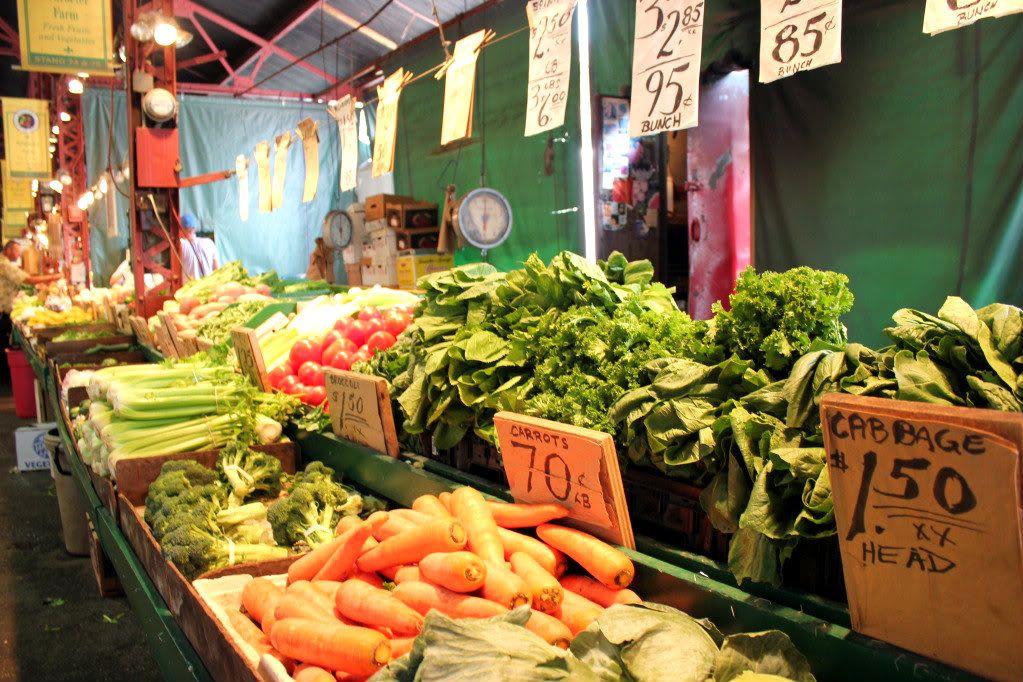 Cooking and baking from scratch can really save a ton of money. Not only do you save money, but you know exactly what you are putting into your body. It makes me feel great knowing what every single ingredient I am consuming is, makes me feel even better knowing that it counts - well, most of the time anyway ;)
English muffins are a hot item in our home. Instead of spending several dollars on them every week, I am now spending pennies by making them from scratch. I will post the recipe soon. We do not eat many loaves of bread, but I bake them as well.
All of our baby's food is hand made. He usually eats a mashed version of the veggies we make ourselves for dinner. Sometimes he even eats it cut up in pieces. For breakfast he eats a bit of fruit from our farm share and some rolled oats. I buy a big bag of Bob's Red Mill organic rolled oats for $4.00 and make about 1/3 of a cup a day. It lasts a long time and keeps him full and energized. We also buy steel cut oats and make them on occasion, but they take about 20 minutes to cook. Quick oats are what we stay far away from, especially the individual packets - way too much sugar and artificial flavor AND they are way overpriced. Now that I am finished with my oat tangent I will move on.
Transportation. Right before our little guy was born we decided to trade in my old gas guzzling Blazer for a *used* Ford Escape Hybrid in great condition. We live in the city so this was a super smart move for us. Those who do not do much city driving wouldn't benefit much from this, mainly because city driving is what saves you. Our Escape also has a 5 star safety rating so that helps on insurance costs. Jordan drives a Jeep and a motorcycle that is more like a street legal dirt bike. The Jeep is not doing so good so our plan is to sell it and become a one vehicle family. That will save us tons of money on gas and insurance. We live several blocks from Jordan's work so he has been riding his bicycle on the cooler days and motorcycle on the super hot days. So far, so good.
Clothing. Never ever ever buy something for the full price! It will go on sale. Everything I own was either given to me second hand or bought off the clearance rack for 50% off. Now I'm not super trendy or overly concerned about my clothing, but I do like to look cute. I do so living by this essential rule.
I will not pay over $7.00 for a clothing item for the baby. I simply can not justify it. He just grows so fast! Carter's always has amazing sales. All of his brand new clothes are bought from Carter's for under $5.00 an item. Just can't beat it!
I have many many more ways that we are saving money. They tend to be a little more on the crunchy side and I'm sure there are people who would never go this far, but it totally works for our family. I will be posting more about this next week. Keep in touch!