The time has come! The chickens have flown the "coop". Their indoor coop that is. We are all so ready for them to move into their permanent outdoor home. The only problem is that it doesn't exist.
Jordan and I have these great master plans to build the entire thing out of materials we already own or can get for free. 100% of the wood is coming from shipping pallets found near my sister in law's church. We scored some huge posts from a few really long heavy duty pallets. We are using an old door that came off our back porch. The nesting boxes came from my grandpa who raises and races pigeons. One of the coolest parts of the coop are the screens we will be using. When we moved into our 74 year old house we discovered tons of old window frames and screens in the basement. I have made so many plans top put these to good use, but this is the most practical use so far. We will be using the wood framed screens for the top half of the coop. I can't wait to share pictures!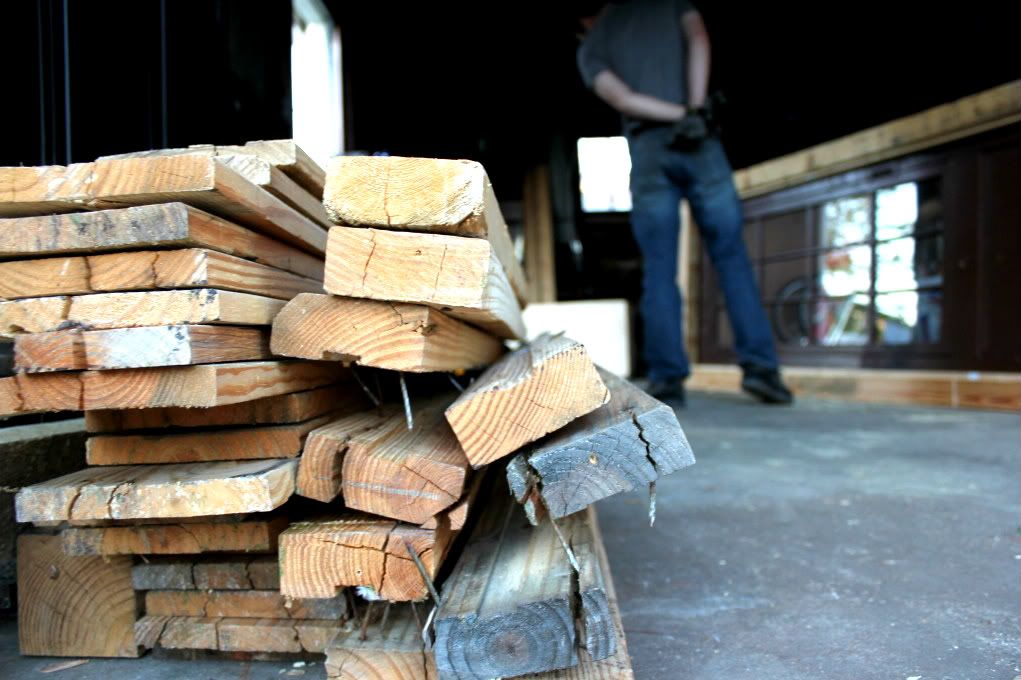 S and I sat outside in the alley and offered our support. We cheered him on as he was making progress. So far he has the overall frame and the door frame built.
Hopefully we will get this thing done this weekend!